IITA Cameroon Insect Collection 2018
Latest version published by International Institute of Tropical Agriculture on Apr 29, 2019 International Institute of Tropical Agriculture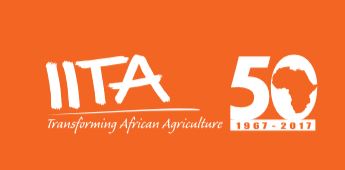 Insect specimens collected mainly in the humid forest area of Cameroon using various trapping methods as light trap, bait traps, lure traps and incubation of infested plant material. This collection was setup in 2000 and comprises today more than 13500 mounted specimens.
Data Records
The data in this occurrence resource has been published as a Darwin Core Archive (DwC-A), which is a standardized format for sharing biodiversity data as a set of one or more data tables. The core data table contains 2,967 records.
This IPT archives the data and thus serves as the data repository. The data and resource metadata are available for download in the downloads section. The versions table lists other versions of the resource that have been made publicly available and allows tracking changes made to the resource over time.
Downloads
Download the latest version of this resource data as a Darwin Core Archive (DwC-A) or the resource metadata as EML or RTF:
| | |
| --- | --- |
| Data as a DwC-A file | download 2,967 records in English (61 KB) - Update frequency: unknown |
| Metadata as an EML file | download in English (9 KB) |
| Metadata as an RTF file | download in English (8 KB) |
Versions
The table below shows only published versions of the resource that are publicly accessible.
How to cite
Researchers should cite this work as follows:
Tindo, Maurice, Fotso Kuaté A. Insect collection of the International Institute of Tropical Agriculture, Cameroon Station.
Rights
Researchers should respect the following rights statement:
The publisher and rights holder of this work is International Institute of Tropical Agriculture. This work is licensed under a Creative Commons Attribution (CC-BY) 4.0 License.
Keywords
Occurrence; insect pest; invasive species;
Contacts
Who created the resource:
Who can answer questions about the resource:
Who filled in the metadata:
Who else was associated with the resource:
Geographic Coverage
Specimens mainly from humid forest zone of southern Cameroon but specimens from others ecosystem are included.
| | |
| --- | --- |
| Bounding Coordinates | South West [1.801, 8.438], North East [13.176, 16.392] |
Taxonomic Coverage
the collecion includes insects belonging to Diptera, Orthoptera, Hymenoptera, Lepidoptera, Mantodea, Blatodea, Coleoptera,
Temporal Coverage
| | |
| --- | --- |
| Start Date / End Date | 1999-06-23 / 2011-12-26 |
Project Data
This project is to mobilize biodiversity information embedded on specimens in three agricultural insect collections in Cameroon – (1) at the Institute of Agricultural Research for Development (IRAD), (2) at the International Institute of Tropical Agriculture (IITA) and Congo Basin Institute (CBI) in Yaoundé, (3) newly established Insect collection at the University of Douala (UDL) and from associated literature to make it publicly available and help in the management of native and introduced pests in Cameroon.
| | |
| --- | --- |
| Title | Data mobilization for crop protection against native and invasive pest species for sustainable agricultural production in Cameroon |
| Identifier | BID-AF2017-0151-SMA |
| Funding | GBIFS and EU |
| Study Area Description | Insect specimens collected mainly in the humid forest area of Cameroon |
| Design Description | Running light traps section, bait traps, collect and incubated attacked plant parts, |
The personnel involved in the project:
Processor
Paul Serge Mbenoun
Sampling Methods
Running light traps section, bait traps, collect and incubated attacked plant parts,
| | |
| --- | --- |
| Study Extent | Specimens mainly from humid forest zone of southern Cameroon but specimens from others ecosystem are included. |
Method step description:
Acquisition of insect collection material, establisment of the collection n 1999. Adding specimens in the collection from 1999 to 2011. Digitization of specimen in 2009, establishment of the data set
Collection Data
| | |
| --- | --- |
| Collection Name | IITA Cameroon Insect Collection 2018 |
Additional Metadata
| | |
| --- | --- |
| Purpose | Building a collection of Insects with Agricultural importance including beneficial and pests species. This will help supporting agricultural research and also production by promt management of harmfull insects. |
| Maintenance Description | Specimens are added to collection at irregular basis but steadily. |
| Alternative Identifiers | d469da6c-c56c-4332-ad91-3af0f2c6fbeb |
| | http://ipt-cameroun.gbif.fr/resource?r=iitacam_insect |