IITA Cameroon Insect Collection 2018
Última versión Publicado por International Institute of Tropical Agriculture en Apr 29, 2019 International Institute of Tropical Agriculture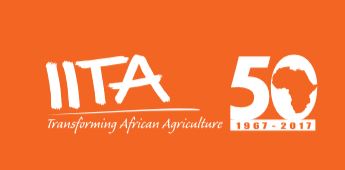 Insect specimens collected mainly in the humid forest area of Cameroon using various trapping methods as light trap, bait traps, lure traps and incubation of infested plant material. This collection was setup in 2000 and comprises today more than 13500 mounted specimens.
Registros
Los datos en este registros biológicos recurso han sido publicados como Archivo Darwin Core(DwC-A), el cual es un formato estándar para compartir datos de biodiversidad como un conjunto de una o más tablas de datos. La tabla de datos del core contiene 2,967 registros.
Este IPT archiva los datos, sirviendo así como repositorio de datos. Los datos y metadatos están disponibles para descargar en la sección de descargas. La tabla de versiones muestra otras versiones del recurso que se han hecho accesibles al público y permite el seguimiento de los cambios hechos al recurso en el tiempo.
Descargas
Descargue la última versión de los datos como un Archivo Darwin Core (DwC-A) o los metadatos como EML o RTF:
| | |
| --- | --- |
| Datos como un archivo DwC-A | descargar 2,967 registros en Inglés (61 KB) - Frecuencia de actualización: desconocido |
| Metadatos como un archivo EML | descargar en Inglés (9 KB) |
| Metadatos como un archivo RTF | descargar en Inglés (8 KB) |
Versiones
La siguiente tabla muestra sólo las versiones publicadas del recurso que son de acceso público.
¿Cómo referenciar?
Los usuarios deben citar este trabajo de la siguiente manera:
Tindo, Maurice, Fotso Kuaté A. Insect collection of the International Institute of Tropical Agriculture, Cameroon Station.
Derechos
Los usuarios deben respetar los siguientes derechos de uso:
El publicador y propietario de los derechos de este trabajo es International Institute of Tropical Agriculture. This work is licensed under a Creative Commons Attribution (CC-BY) 4.0 License.
Palabras Clave
Occurrence; insect pest; invasive species;
Contactos
¿Quién creó el recurso?:
¿Quién puede resolver dudas acerca del recurso?:
¿Quién documentó los metadatos?:
¿Quién más está asociado con el recurso?:
Cobertura Geográfica
Specimens mainly from humid forest zone of southern Cameroon but specimens from others ecosystem are included.
| | |
| --- | --- |
| Coordenadas límite | Latitud Mínima Longitud Mínima [1.801, 8.438], Latitud Máxima Longitud Máxima [13.176, 16.392] |
Cobertura Taxonómica
the collecion includes insects belonging to Diptera, Orthoptera, Hymenoptera, Lepidoptera, Mantodea, Blatodea, Coleoptera,
Cobertura Temporal
| | |
| --- | --- |
| Fecha Inicial / Fecha Final | 1999-06-23 / 2011-12-26 |
Datos del Proyecto
This project is to mobilize biodiversity information embedded on specimens in three agricultural insect collections in Cameroon – (1) at the Institute of Agricultural Research for Development (IRAD), (2) at the International Institute of Tropical Agriculture (IITA) and Congo Basin Institute (CBI) in Yaoundé, (3) newly established Insect collection at the University of Douala (UDL) and from associated literature to make it publicly available and help in the management of native and introduced pests in Cameroon.
| | |
| --- | --- |
| Título | Data mobilization for crop protection against native and invasive pest species for sustainable agricultural production in Cameroon |
| Identificador | BID-AF2017-0151-SMA |
| Fuentes de Financiación | GBIFS and EU |
| Descripción del Área de Estudio | Insect specimens collected mainly in the humid forest area of Cameroon |
| Descripción del Diseño | Running light traps section, bait traps, collect and incubated attacked plant parts, |
Personas asociadas al proyecto:
Procesador
Paul Serge Mbenoun
Métodos de Muestreo
Running light traps section, bait traps, collect and incubated attacked plant parts,
| | |
| --- | --- |
| Área de Estudio | Specimens mainly from humid forest zone of southern Cameroon but specimens from others ecosystem are included. |
Descripción de la metodología paso a paso:
Acquisition of insect collection material, establisment of the collection n 1999. Adding specimens in the collection from 1999 to 2011. Digitization of specimen in 2009, establishment of the data set
Datos de la Colección
| | |
| --- | --- |
| Nombre de la Colección | IITA Cameroon Insect Collection 2018 |
Metadatos Adicionales
| | |
| --- | --- |
| Propósito | Building a collection of Insects with Agricultural importance including beneficial and pests species. This will help supporting agricultural research and also production by promt management of harmfull insects. |
| Descripción de mantenimiento | Specimens are added to collection at irregular basis but steadily. |
| Identificadores Alternativos | d469da6c-c56c-4332-ad91-3af0f2c6fbeb |
| | http://ipt-cameroun.gbif.fr/resource?r=iitacam_insect |