IITA Cameroon Insect Collection 2018
Dernière version Publié par International Institute of Tropical Agriculture le Apr 29, 2019 International Institute of Tropical Agriculture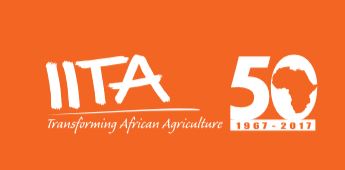 Insect specimens collected mainly in the humid forest area of Cameroon using various trapping methods as light trap, bait traps, lure traps and incubation of infested plant material. This collection was setup in 2000 and comprises today more than 13500 mounted specimens.
Enregistrements de données
Les données de cette ressource occurrence ont été publiées sous forme d'une Archive Darwin Core (Darwin Core Archive ou DwC-A), le format standard pour partager des données de biodiversité en tant qu'ensemble d'un ou plusieurs tableurs de données. Le tableur de données du cœur de standard (core) contient 2,967 enregistrements.
Cet IPT archive les données et sert donc de dépôt de données. Les données et métadonnées des ressources sont disponibles au téléchargement dans la section téléchargements. Le tableau des versions liste les autres versions de chaque ressource rendues disponibles de façon publique et permet de tracer les modifications apportées à la ressource au fil du temps.
Téléchargements
Téléchargez la dernière version de la ressource en tant qu'Archive Darwin Core (DwC-A), ou les métadonnées de la ressource au format EML ou RTF :
| | |
| --- | --- |
| Données sous forme de fichier DwC-A (zip) | télécharger 2,967 enregistrements dans Anglais (61 KB) - Fréquence de mise à jour: inconnue |
| Métadonnées sous forme de fichier EML | télécharger dans Anglais (9 KB) |
| Métadonnées sous forme de fichier RTF | télécharger dans Anglais (8 KB) |
Versions
Le tableau ci-dessous n'affiche que les versions publiées de la ressource accessibles publiquement.
Comment citer
Les chercheurs doivent citer cette ressource comme suit:
Tindo, Maurice, Fotso Kuaté A. Insect collection of the International Institute of Tropical Agriculture, Cameroon Station.
Droits
Les chercheurs doivent respecter la déclaration de droits suivante:
L'éditeur et détenteur des droits de cette ressource est International Institute of Tropical Agriculture. This work is licensed under a Creative Commons Attribution (CC-BY) 4.0 License.
Mots-clé
Occurrence; insect pest; invasive species;
Contacts
Personne ayant créé cette ressource:
Personne pouvant répondre aux questions sur la ressource:
Personne ayant renseigné les métadonnées:
Autres personnes associées à la ressource:
Couverture géographique
Specimens mainly from humid forest zone of southern Cameroon but specimens from others ecosystem are included.
| | |
| --- | --- |
| Enveloppe géographique | Sud Ouest [1.801, 8.438], Nord Est [13.176, 16.392] |
Couverture taxonomique
the collecion includes insects belonging to Diptera, Orthoptera, Hymenoptera, Lepidoptera, Mantodea, Blatodea, Coleoptera,
Couverture temporelle
| | |
| --- | --- |
| Date de début / Date de fin | 1999-06-23 / 2011-12-26 |
Données sur le projet
This project is to mobilize biodiversity information embedded on specimens in three agricultural insect collections in Cameroon – (1) at the Institute of Agricultural Research for Development (IRAD), (2) at the International Institute of Tropical Agriculture (IITA) and Congo Basin Institute (CBI) in Yaoundé, (3) newly established Insect collection at the University of Douala (UDL) and from associated literature to make it publicly available and help in the management of native and introduced pests in Cameroon.
| | |
| --- | --- |
| Titre | Data mobilization for crop protection against native and invasive pest species for sustainable agricultural production in Cameroon |
| Identifiant | BID-AF2017-0151-SMA |
| Financement | GBIFS and EU |
| Description du domaine d'étude / de recherche | Insect specimens collected mainly in the humid forest area of Cameroon |
| Description du design | Running light traps section, bait traps, collect and incubated attacked plant parts, |
Les personnes impliquées dans le projet:
Processeur
Paul Serge Mbenoun
Méthodes d'échantillonnage
Running light traps section, bait traps, collect and incubated attacked plant parts,
| | |
| --- | --- |
| Etendue de l'étude | Specimens mainly from humid forest zone of southern Cameroon but specimens from others ecosystem are included. |
Description des étapes de la méthode:
Acquisition of insect collection material, establisment of the collection n 1999. Adding specimens in the collection from 1999 to 2011. Digitization of specimen in 2009, establishment of the data set
Données de collection
| | |
| --- | --- |
| Nom de la collection | IITA Cameroon Insect Collection 2018 |
Métadonnées additionnelles
| | |
| --- | --- |
| Objet | Building a collection of Insects with Agricultural importance including beneficial and pests species. This will help supporting agricultural research and also production by promt management of harmfull insects. |
| Description de la fréquence de mise à jour | Specimens are added to collection at irregular basis but steadily. |
| Identifiants alternatifs | d469da6c-c56c-4332-ad91-3af0f2c6fbeb |
| | http://ipt-cameroun.gbif.fr/resource?r=iitacam_insect |