IITA Cameroon Insect Collection 2018
Versão mais recente publicado por International Institute of Tropical Agriculture em Apr 29, 2019 International Institute of Tropical Agriculture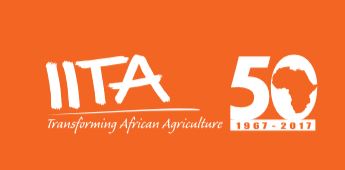 Insect specimens collected mainly in the humid forest area of Cameroon using various trapping methods as light trap, bait traps, lure traps and incubation of infested plant material. This collection was setup in 2000 and comprises today more than 13500 mounted specimens.
Registros de Dados
Os dados deste recurso de ocorrência foram publicados como um Darwin Core Archive (DwC-A), que é o formato padronizado para compartilhamento de dados de biodiversidade como um conjunto de uma ou mais tabelas de dados. A tabela de dados do núcleo contém 2,967 registros.
Este IPT armazena os dados e, portanto, serve como um repositório de dados. Os dados e os metadados do recurso estão disponíveis para download no seção de downloads. A tabela de versões lista outras versões do recurso que foram disponibilizadas ao público e permite o rastreamento das alterações realizadas no recurso ao longo do tempo.
Downloads
Baixe a última versão do recurso de dados, como um Darwin Core Archive (DwC-A) ou recurso de metadados, como EML ou RTF:
| | |
| --- | --- |
| Dados como um arquivo DwC-A | download 2,967 registros em English (61 KB) - Frequência de atualização: desconhecido |
| Metadados como um arquivo EML | download em English (9 KB) |
| Metadados como um arquivo RTF | download em English (8 KB) |
Versões
A tabela abaixo mostra apenas versões de recursos que são publicamente acessíveis.
Como citar
Pesquisadores deveriam citar esta obra da seguinte maneira:
Tindo, Maurice, Fotso Kuaté A. Insect collection of the International Institute of Tropical Agriculture, Cameroon Station.
Direitos
Pesquisadores devem respeitar a seguinte declaração de direitos:
O editor e o detentor dos direitos deste trabalho é International Institute of Tropical Agriculture. This work is licensed under a Creative Commons Attribution (CC-BY) 4.0 License.
Palavras-chave
Occurrence; insect pest; invasive species;
Contatos
Quem criou esse recurso:
Quem pode responder a perguntas sobre o recurso:
Quem preencher os metadados:
Quem mais foi associado com o recurso:
Cobertura Geográfica
Specimens mainly from humid forest zone of southern Cameroon but specimens from others ecosystem are included.
| | |
| --- | --- |
| Coordenadas delimitadoras | Sul Oeste [1.801, 8.438], Norte Leste [13.176, 16.392] |
Cobertura Taxonômica
the collecion includes insects belonging to Diptera, Orthoptera, Hymenoptera, Lepidoptera, Mantodea, Blatodea, Coleoptera,
Cobertura Temporal
| | |
| --- | --- |
| Data Inicial / Data final | 1999-06-23 / 2011-12-26 |
Dados Sobre o Projeto
This project is to mobilize biodiversity information embedded on specimens in three agricultural insect collections in Cameroon – (1) at the Institute of Agricultural Research for Development (IRAD), (2) at the International Institute of Tropical Agriculture (IITA) and Congo Basin Institute (CBI) in Yaoundé, (3) newly established Insect collection at the University of Douala (UDL) and from associated literature to make it publicly available and help in the management of native and introduced pests in Cameroon.
| | |
| --- | --- |
| Título | Data mobilization for crop protection against native and invasive pest species for sustainable agricultural production in Cameroon |
| Identificador | BID-AF2017-0151-SMA |
| Financiamento | GBIFS and EU |
| Descrição da Área de Estudo | Insect specimens collected mainly in the humid forest area of Cameroon |
| Descrição do Design | Running light traps section, bait traps, collect and incubated attacked plant parts, |
O pessoal envolvido no projeto:
Processador
Paul Serge Mbenoun
Métodos de Amostragem
Running light traps section, bait traps, collect and incubated attacked plant parts,
| | |
| --- | --- |
| Área de Estudo | Specimens mainly from humid forest zone of southern Cameroon but specimens from others ecosystem are included. |
Descrição dos passos do método:
Acquisition of insect collection material, establisment of the collection n 1999. Adding specimens in the collection from 1999 to 2011. Digitization of specimen in 2009, establishment of the data set
Dados de Coleção
| | |
| --- | --- |
| Nome da Coleção | IITA Cameroon Insect Collection 2018 |
Metadados Adicionais
| | |
| --- | --- |
| Propósito | Building a collection of Insects with Agricultural importance including beneficial and pests species. This will help supporting agricultural research and also production by promt management of harmfull insects. |
| Descrição da manutenção | Specimens are added to collection at irregular basis but steadily. |
| Identificadores alternativos | d469da6c-c56c-4332-ad91-3af0f2c6fbeb |
| | http://ipt-cameroun.gbif.fr/resource?r=iitacam_insect |